Accreditations
At National Testing we are committed to bringing the very best service to our customers in order to ensure they supply your company with quality slip resistance testing and in depth reports. As a leader in the industry our team are involved in several important industry schemes as well as holding various certifications. Take a look below to see some of the certifications National Testing have achieved along with how they are beneficial to our customers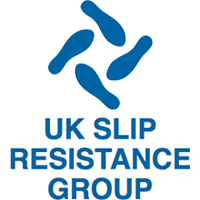 UK Slip Resistance Group
National Testing are proud members of the UK Slip Resistance Group; the leading slip resistance authority throughout Britain and the UK. Their aim is to promote the understanding of what causes slips to occur and the solutions that can be put in place as a preventative. They also offer expert guidelines on pendulum slip testing amongst many other slip resistance testing techniques. Membership means that as a slip testing company we always keep up to date on industry research, findings and new technologies so that we can offer the latest and most accurate testing services to our customers.

UKAS Accredited
We are one of the few slip testing companies to comply with UKAS standards. Not only can this save our customers time and money but being UKAS accredited means all our testing and reports are carried out to the highest standards giving complete peace of mind. Using a UKAS accredited company to carry out health and safety work also helps demonstrate due diligence in terms of your staff and workplace.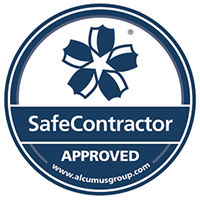 SafeContractor Approved
As a member of Safe Contractor, one of the fastest growing accreditation bodies in the UK, we not only demonstrate that we operate under the highest health and safety standards but also have access to any help, advice and safe contractor expertise where needed.